Awards
2016 - IABC Gold Quill Award of Excellence, 2016 - Canadian Public Relations Society Award of Excellence
Clients
Wildrose Party
Focus Communications
Bronze Horse Communications
Mommy Connections
Fringe Theatre Adventures
University Hospital Foundation
Edmonton Youth Council
Early Childhood Development Support Services
Shell Canada
Canadian Culinary Foundation
Professional Arts Coalition of Edmonton
Marketplace at Callingwood
Safety Coordination Services
Sherwood Care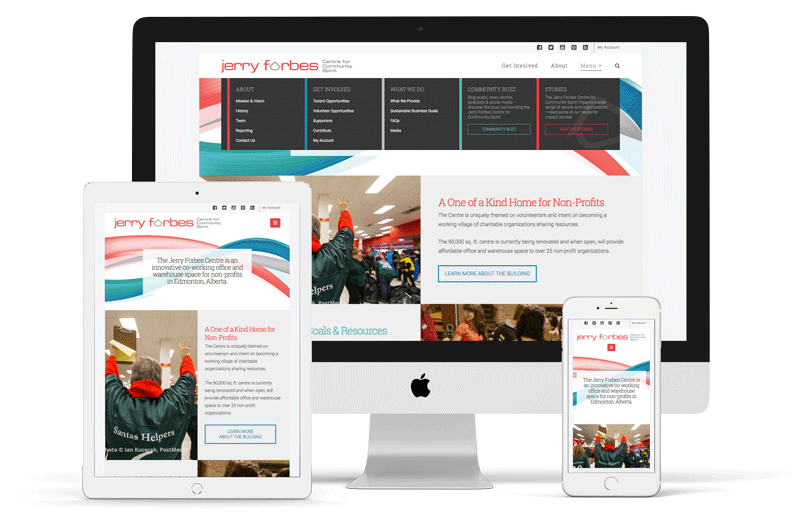 Jerry Forbes Centre for Community Spirit
In early 2016 the Jerry Forbes Centre Foundation approached us to redo their branding and website. Worried their current brand had become scattered and that the Centre was going to be undertaking some major developments that year, they wanted to make sure their marketing fully supported their efforts. We completely redevelop their website from the ground up to update the look and functionality to match a new set of business goals for the Centre. The site launched in Summer of 2016 and has met with great success.
View Project
Alberta Pension Services mypension Web Portal
In 2014 Alberta Pension Services was in the midst of an overhaul of the entire back end of their mypension portal platform and needed an outside perspective to create the branding and user interaction (UI) design of the new portal. The design of this portal's UI was unique in that it had to serve both retired pensioners and working people managing their future pensions – a rather wide age range not seen in many online applications. We worked with their team to develop an intensive UI plan for the portal as well as easy ways to maintain it as new features were rolled out over the coming years.
View Project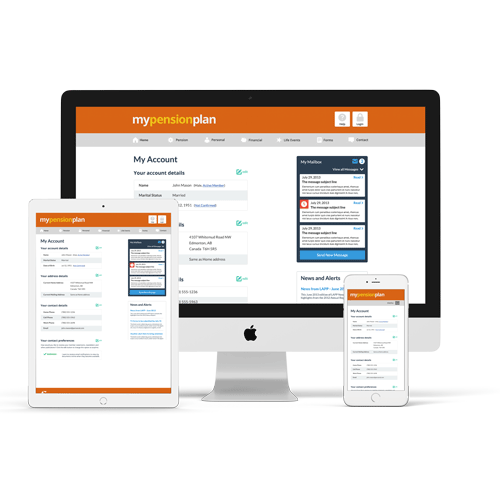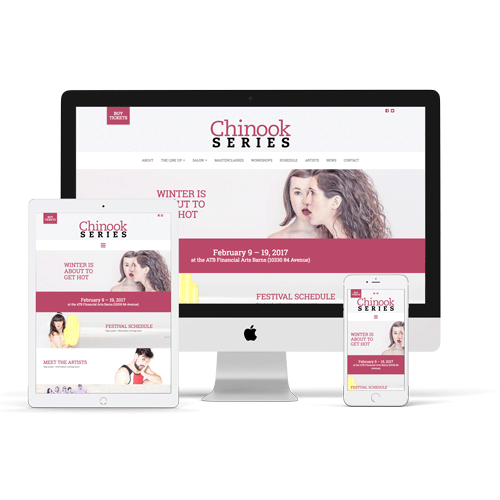 Chinook Series
Chinook Series is an innovative festival for Edmonton containing theatre, dance and spoken word. In 2016 we created a face and a variety of materials to support this freshed-faced addition to festival city. We started with a full branding package, promotional and advertising materials, printed publication materials and then (our favourite) a gorgeous website to support both audiences and organisers.
View Project