Clients
Raintree Financial Solutions
Edmonton Society for Christian Education
Alberta Masonry Council
Alberta Soccer Association
Edmonton Federation of Community Leagues
Nelson Environmental Remediation
Kingsway Business Association
Glow Juicery
Royal Pizza
124th Street
Prescription to Get Active
Northern Lights Appraisals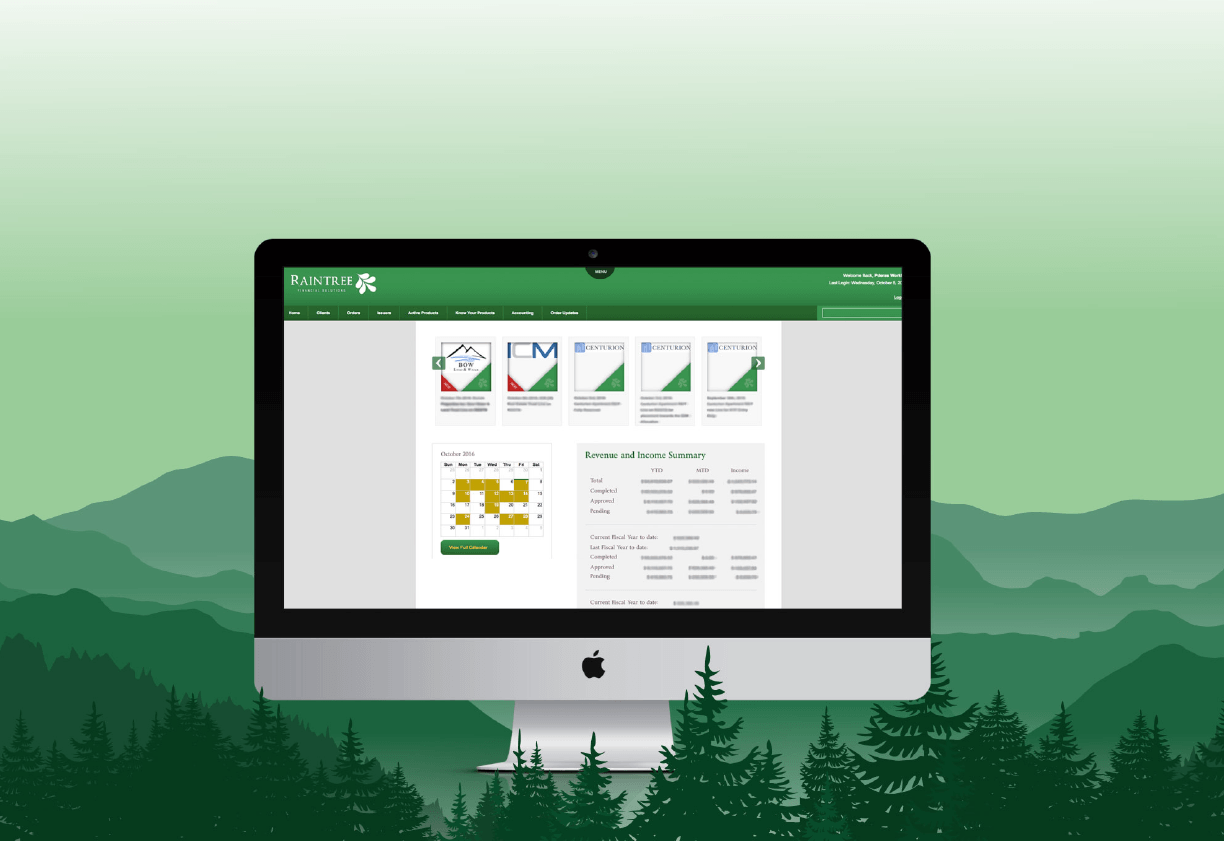 Raintree Financial Solutions: ROOTS System
Raintree Financial Solutions required a bottom to top solution for their unique industry. As one of the leading Exempt Market Dealerships in the country Raintree required a system that could remotely interact with portfolio managers, investor, Raintree operations, Raintree compliance, and Raintree executives. We developed the ROOTS business solution specifically for their unique process. The system handles on-boarding new investors, investment tracking, compliance checks, and investment exits. The system also contains a wide range of reporting and data export functionality.
View Project
Edmonton Society For Christian Education: Registration, Enrolment, & Invoicing System
The Edmonton Society for Christian Education runs three schools under the umbrella of the Edmonton Public School Board. We were brought on board to develop and build an online enrolment and management system that would allow families to register students every year and act as a fee management system and an overall member database. Previously, student enrolment was processed manually, straining resources for this not-for-profit organization at key times throughout the year. The system now encompasses all student enrolment, family registration, invoicing & financial management, and bussing coordination.
View Project