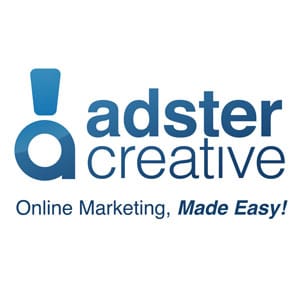 Description
As a Senior Digital Strategist, your duties range from building personal relationships with multiple clients, building out custom digital marketing campaigns (a mixture of PPC campaigns, Google AdWords, search engine optimization, link & citation building, Google maps optimization & website analytics) while performing monthly progress calls and screen-share meetings with your clients.
Position: Senior Digital Strategist
Hours: Full-time
Salary: Negotiable
Deadline: December 30th / 2019
Qualified candidates will be asked to first conduct a phone prescreen to identify your technical ability.
Some of the questions that may be asked will include your level of comfort and examples of using the following:
Question
Self Assess of Technical Skills (if applicable)
1
WordPress:
 Changing on-site items such as sliders, widgets, navigation, etc. Install/change themes; visual changes. Make changes to the theme via editor (templates, php, etc)
2
Google Ads:
 Search Campaign builds / management / optimization. Display Builds/management/ optimization. Search Impression share, negative keywords, bid optimization
3
Social Ads:
 Facebook/Instagram & more
4
Analytics:
 Base reporting, secondary dimensions, multi-channel funnels, assisted conversions
5
Technical SEO: 
Diagnosing issues, using tools 
(
Ahrefs, Moz, Search Console)
6
Local Search:
 GMB, Local ranking factors, citations, Local SEO software (BrightLocal, Whitespark)
7
Link Building:
 Finding/vetting quality links, link outreach, tracking progress
8
Copywriting:
 Writing & editing copy, optimizing copy for search.
In only three years, we have experienced explosive growth (winner of Venture Magazine's Fast Growth 50, two years running). At this stage, as fun as all that dang growth is, we're looking for long-term team members who value work-life balance, supportive peers, hands-on experience, a positive work environment and a desire to help our agency deliver quality results and excellent customer service to our growing list of clients.
Only apply if you meet the following criteria:
Have excellent communication & customer service skills: Do you love dealing with and interacting with people? Are you organized and do you have a strong attention to detail? Does the thought of managing 5-15 accounts scare, or excite you?
Enjoy Analytics & technical work  Do you REALLY like technical work and data? Are you kind of a nerd? Does data & analysis sound like a sweet Friday night in?
Driven to succeed & display initiative:  Do you want to be part of something unique, and do you like where we're going and 'what this could be'?
Are flexible & adaptable: Are you willing to take on challenging, yet rewarding work with a 'no excuses' attitude?
Enjoy teamwork, but prefer working independently: You'll love it here if you're an independent worker that's self-motivated to stay on task and completes high quality work efficiently, but also enjoys working within a collaborative team.
1. Full Duties:
HIGH LEVEL ACCOUNT MANAGEMENT (30-50%):
Maintain a steady stream of pro-active communication with key clients.
Create a personalized approach to getting to know your clients. This may include e-mails and scheduled phone calls.
Collect, organize and store pertinent client information into Adster Creative's project management software system.
Establish Key Performance Indicators (KPIs) with clients.
Perform monthly phone meetings & quarterly screen share meetings with clients to discuss the performance of their online marketing campaigns and how the results of our marketing efforts are helping us achieve the clients' KPIs established early on.
Coordinate project start-ups and monitor project execution and close-outs.
STRATEGY DEPARTMENT MENTORSHIP & TRAINING (20%):
Participate and perform weekly scheduled reviews and team roundtables with your team assisting them with:

Account performance
Mentoring & coaching
SEO / PPC (when applicable) / Google Maps / Analytics assistance
Client renewal meetings (when applicable)

Liaison with the Senior Developer on larger issues regarding scope and complex technical matters.
Report to the Operations Manager/Team Lead on a weekly basis the overall health of Adster Creative clients covering core KPI's (TBD)
Engage in one hour per week of advanced mentoring and knowledge sharing with Company CVO and/or CEO.
DIGITAL MARKETING DUTIES (SEO & PPC) (40%):
Conduct detailed keyword research for new and existing SEO programs
Perform on-page optimization of content based on keyword research through Google Analytics, Google Adwords and program goals
Experience with strategy, planning, and implementation of large paid media buys including Google Ads (Search & Display), Facebook, and other platforms
Suggest on-page UI/UX improvements with a view to improving organic traction, user engagement, and conversions
Monitor KPI's using analytics tools (e.g. Google Search Console Moz, Bright Local and Google Analytics) to assess opportunities and issues
Initiate regular interaction with account teams and other internal stakeholders to monitor campaign progress and performance
Citation & Link outreach (Digital PR) and acquisition
Maintain up-to-date understanding of the SEO industry
Manage PPC campaigns within Facebook, Google, Instagram & More
WEBSITE AUDITS, PROPOSALS & PITCH MEETINGS (10%):
Digital Marketing Research, Website Audits & Setup Initiatives:

Performing technical website audits to identify opportunities, find potential issues and create high value digital marketing proposals based on your findings that meet the clients needs and expected outcomes
Undergo keyword research, website structure, content research, competitive research, link research and pair these with appropriate measurement systems (analytics, proprietary and others)
Provide additional SEM / PPC strategist that also assist the client in achieving their goals

Assist in new client acquisition by:
Assisting in subsequent sales meetings (in person or go to meeting) to relay information to potential clients (new sales & renewals)
PERSONAL DEVELOPMENT:
A min of 2 – 3 hours per week (generally 'off hours') spent on personal development activities (attendance of conferences, presentations; reading/writing, creation of blog posts, books, and related)
2. Desired Skills & Experience
EDUCATION:
Post-secondary diploma or degree.
Degree in Marketing or Business Administration is an asset.
Google Ads / Google Analytics certification is an asset.
EXPERIENCE:
2 – 3 years minimum experience in a digital marketing account management capacity
3 – 5 years Technical SEO – Experience with site errors, duplicate content, site penalties, link spam, and optimized coding architecture
3 – 5 years Local SEO – Citation Building and consolidation, Google Maps
3 – 5 years Organic SEO – Competitive Analysis & High Value Link Building
3 – 5 years knowledge of Google Analytics (filtering, segments, custom dashboards)
1 – 3 years experience of Google Ads & PPC Advertising.
An acute understanding of the typical Adster Creative client, the client's needs, buyer "persona" and how digital marketing and Adster's available products are best provided as a solution to this client.
Moderate understanding of content management systems, HTML, CSS and other technologies that impact digital marketing
3. Beneficial Knowledge:
Knowledge of using website analytics tools for statistical analysis and reporting.
An understanding of search engines, search engine optimization (SEO) and basic factors that can influence rankings.
An understanding of the impact of other online marketing activities (e.g. social media)
Online Advertising (PPC), Usability (UX, PR).
Knowledge of WordPress and/or other CMS.
4. Required Skills:
Excellent business relationship building skills.
Skillful in managing multiple projects at one time and hitting deadlines.
A high standard of written English.
Ability to create eye-catching ad-copy.
Can think strategically, able to analyze data and identify & implement recommendations.
Extreme attention to detail.
5. Personality:
Must be organized and have a strong ability to prioritize.
Strong desire for continuous learning and self-development.
Ability to be assertive, yet communicate client concerns to the team.
Excellent communication skills, with talent to create rapport with clients, associates and your Adster Team.
Ability to clearly present and explain complex subjects to an executive audience.
Can facilitate positive and productive client meetings in person or on a call.
An independent worker that is self-motivated to stay on task and complete work efficiently (with high quality), but also enjoys working with a team.
A sense of humour and ability to have FUN!
6. Why work at Adster?
Challenging and rewarding opportunity to work at one of Alberta's most respected &  fastest growing digital advertising agencies.
Paid attendance of workshops, conferences, and classes directly related to your field
Monthly staff lunches
Flexible hours
Free pop, water, energy drinks and goodies onsite!
Casual dress – minus the occasional Adster blue jacket
Free parking
Onsite foosball table & games!
Staff BBQ's and regular outings
Quarterly profit sharing
Please send your resume to careers@adster.ca with the subject line: "Senior Digital Strategist" or fill out our Online Application!
Related Jobs