Awards
2017 Ember Award – Best Software, 2018 Ember Award - Best Mobile Application, 2018 Ember Award - Best Automation, 2018 Ember Award - Best Web Development - Arts, Culture/Nonprofit
Clients
First Canadian Insurance
Tire Chalet
MC Dispatch
General Bank of Canada
Tire Trax
Alberta Soccer Association
Nothing But Tires
Calidon Leasing
Sports Evaluations
Econofast Shipping Solutions
Edmonton Federation of Community Leagues
Quikcard
Kingsway Business Association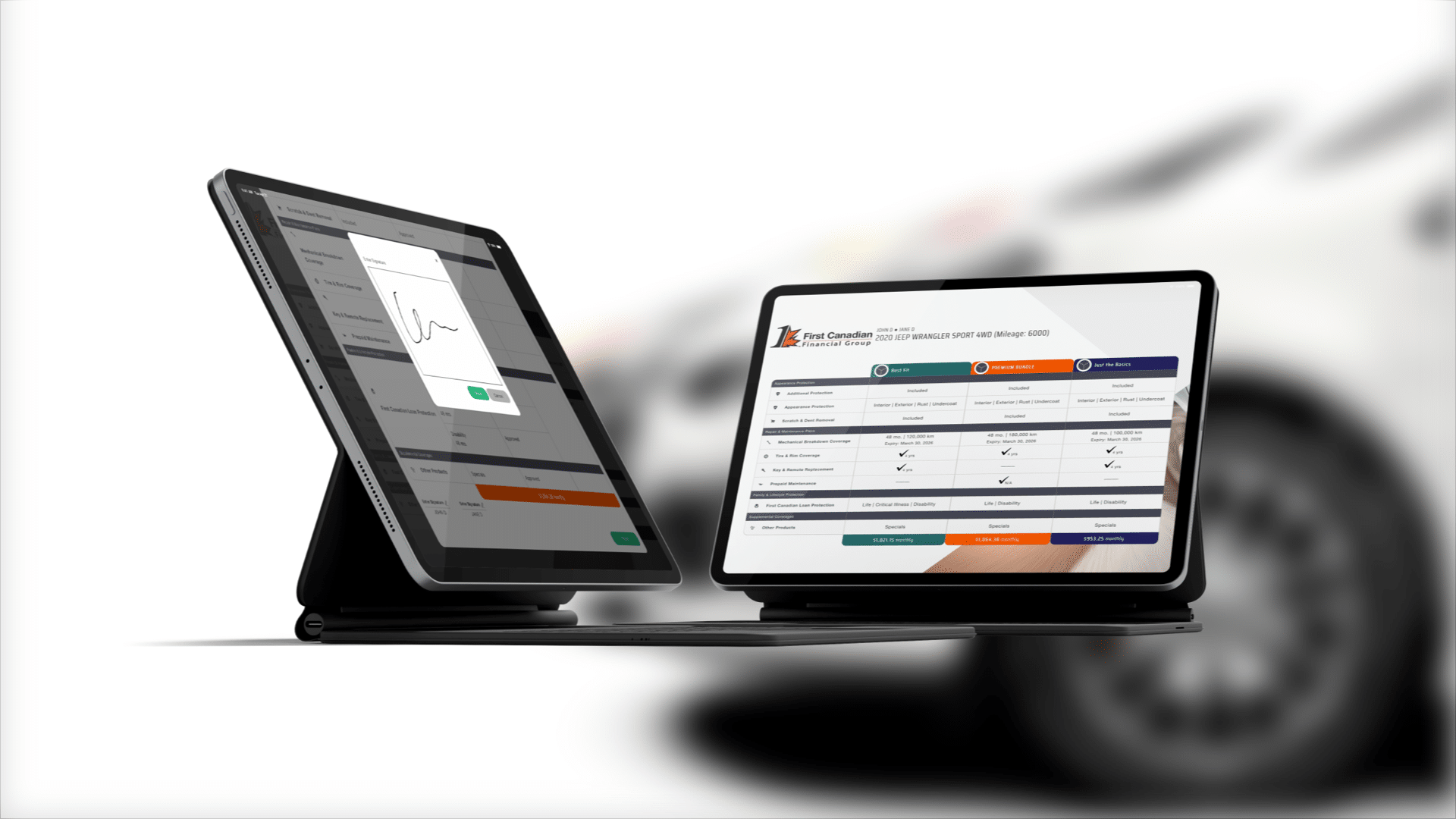 FC Drive
With 2,000 aligned dealerships across Canada, First Canadian distributes hundreds of auxiliary vehicle warranties and insurance products daily. To create a more effective presentation process, we built the FC Drive application. The web application allows financial sales managers (FSMs) to configure bundles and packages of products and associate them with a vehicle purchase. FC Drive has a robust configuration and control process in place and is driven from a stable and flexible database that integrates with a number of other third party systems.
MC Dispatch
The MC Dispatch web and mobile application has been fundamental to the growth of our client over the past five years. The dispatching and courier management system has allowed MC Dispatch to scale exponentially over the years without incurring proportional hiring costs. The web application has intuitive dashboard and interfaces for the MC admin and dispatch team to coordinate waybills effectively with the couriers, and the customer portal allows secure access to delivery information to the clients of MC Dispatch.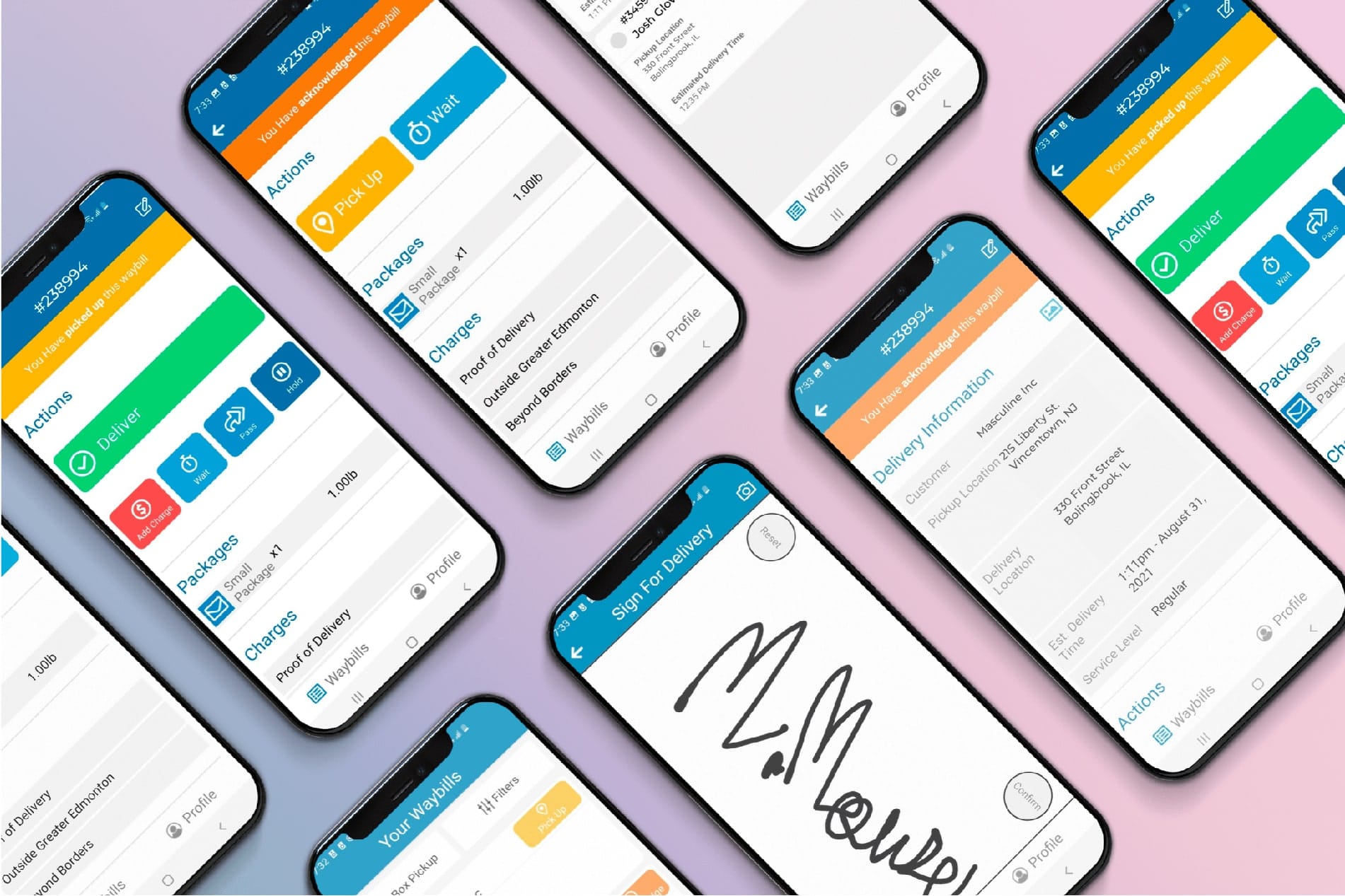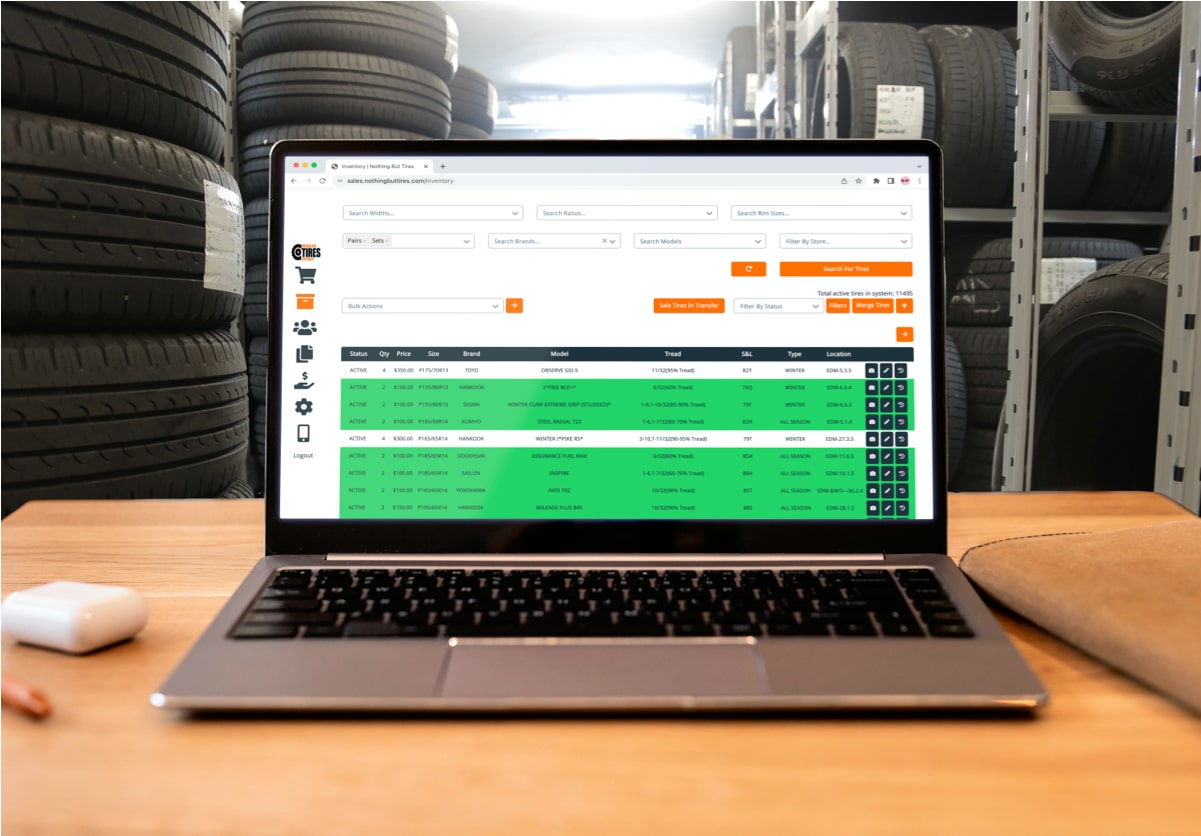 Nothing But Tires
The Nothing But Tires system is an expansive, ongoing project that utilizes a tailored agile methodology to implement regular improvements into the technology. Starting from a small inventory management application it has steadily grown into a full point of sales system, warehousing application, mobile scanning technology, and e-commerce platform. The systems developed have propelled Nothing But Tires to be one of the largest sellers of Good Used tires in Western Canada.